Check out how governments use the Junar data platform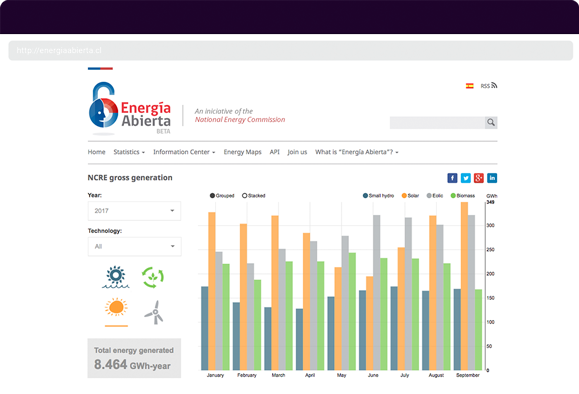 The National Energy Commission (CNE) from Chile uses Junar to reduce the consumer electricity bill.
By opening electric sector statistics and operation data, CNE reduces the information asymmetries in the Chilean electricity sector and promotes competition.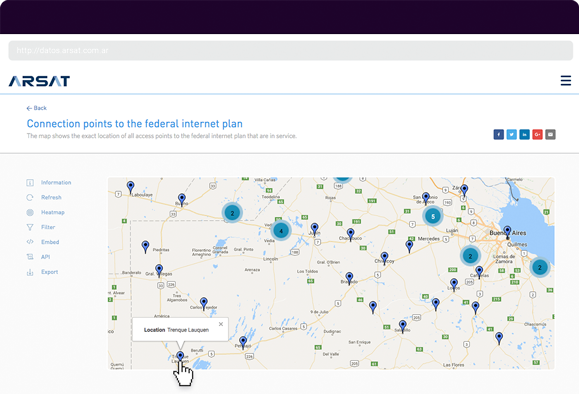 ARSAT from Argentina uses Junar to improve customer satisfaction.
By opening service coverage and operation data, ARSAT helps customers choose services that best fit their needs.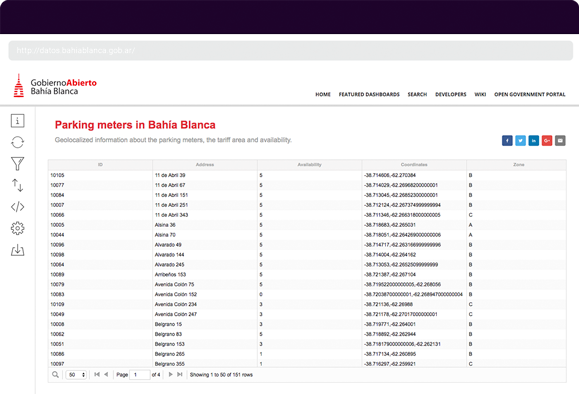 The city of Bahía Blanca from Argentina uses Junar to solve residents' daily life problems.
By opening real time mobility and transport data, civic tech entrepreneurs from Bahía Blanca built a set of mobile apps helping residents to find a parking slot and take the bus on time.